Study: New England can suspend natural gas infrastructure expansion – for now
The certainty of New England's struggle with energy resource demand, namely natural gas, has been the topic of discussion over the past few years. Supply shortages have been the dominant catalyst for considerable spikes in energy costs during winter months when end users rely on natural gas as both a heating source and an electricity generator, or so people believed. Many residents and energy experts resign themselves to a single solution for this problem: increasing the amount of natural gas flowing through the Northeast to combat seasonal peak demand.
However, a recent Analysis Group report compiled on behalf of the Massachusetts Office of the Attorney General pleads the contrary. The results of this study concluded New England could count on consistent reliability for the next 15 years without building additional natural gas infrastructure. This change of heart stands somewhat in opposition to public opinion, as well as a recent Massachusetts Department of Public Utilities case, which ruled distribution companies could invest in additional natural gas infrastructure and let ratepayers foot the bill, according to RTO Insider.
Though the reasons for wintertime energy woes throughout the New England area seem glaringly obvious, what did this report uncover about how the region uses its power and what events may drastically impact these findings?
"Non-gas plant retirements could put as much as 2,000 megawatts on natural gas resources."
Dual-fuel generation technology may help
By 2029 or 2030, the report indicates non-gas plant retirements could put as much as 2,000 megawatts on natural gas resources. To that end, energy suppliers may look to invest in dual-fuel technology, generators capable of running on both natural gas or oil depending on availability. In a best case scenario, suppliers could continue to provide service to ratepayers regardless of natural gas allocation and in turn, prevent scarcity from creating volatile wholesale energy markets.
On the other hand, in a separate Analysis Group study, the organization admits dual-fuel generators typically have limits on how long they can operate on oil should natural gas be unavailable. Generation through oil can last "no more than the equivalent of 30 days at full output" as any longer could substantially offset an increased stringency in national carbon emission standards. This, along with upfront investment costs, could end up being just as costly as unaddressed demand-related fluctuations in natural gas prices. Balancing these two factors is the only way ratepayers stand to stay in the black financially during the colder months.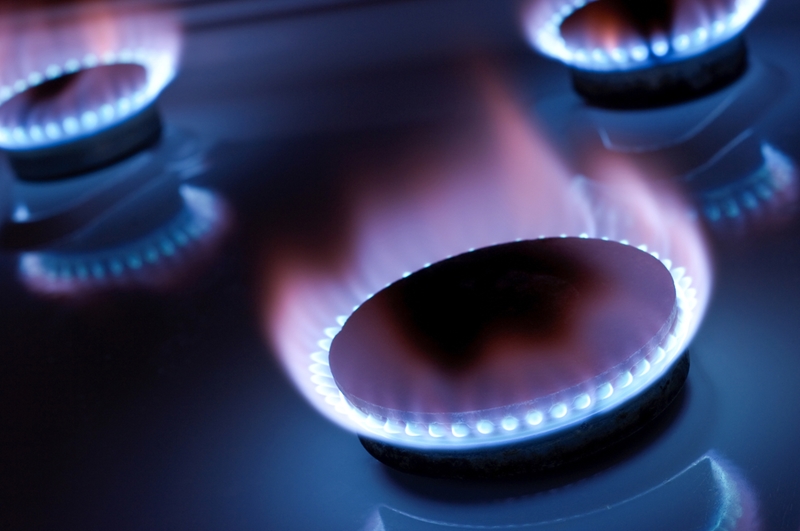 Three grid modernization tools are our best bet
In the meantime, the study pertaining to the state of New England's natural gas infrastructure suggested adopting greater energy efficiency measures combined with the introduction of comprehensive demand response and increased capacity through distributed renewable energy resources.
Focusing attention on modernization appears to be the most effective course of action. Greater control over the capacity poured into the grid through efficiency upgrades and demand response will ensure every kilowatt-hour of energy produced through natural gas is retained and goes where it's needed. And with additional capacity coming from things like rooftop solar solar panels, the overall electrical footprint for natural gas will theoretically shrink.
All that aside, these decisions will require an ample amount of logistical planning, as well as financial backing. For instance, as the report outlines, states will need to install more long-distance transmission equipment to take full advantage of distributed energy resources and demand response. Again, this puts the onus on ratepayers to fund these expansions. The question is, which is the lesser of two evils: rate increases from natural gas scarcity or rate increases for grid advancement?
This content is property of ESCO Advisors and all reproductions must reference and link back to the ESCO Advisors website.